The Foundation Center with support from the John S. and James L. Knight Foundation has released a new tool, Visualizing Funding for Libraries, to help libraries explore funding data in a variety of ways including maps, charts and lists. This tool can help those looking for funding identify organizations who have awarded grants to libraries similar to their size, type and location.  Additionally, this tool combines funding data with demographic information and can help applicants build a case for support as well as provide further insight into the priorities of funding organizations.  Public, academic, government, and school libraries are included in this data set along with museums and archives. Tune into the WebJunction webinar, Introducing Visualizing Funding for Libraries on March 15 to learn more about this tool! Find more opportunities for training in this area on the Foundation Center's website.
Below is an overall snapshot of grant funding awarded to North Carolina Public Libraries 2006- present.

The mapping feature allows users to get a quick overview of the dispersal of grant funding with the size of the circles corresponding to the amount of funding.  Clicking on a circle will provide more information at the county level, though information at the city level is also available under the list view.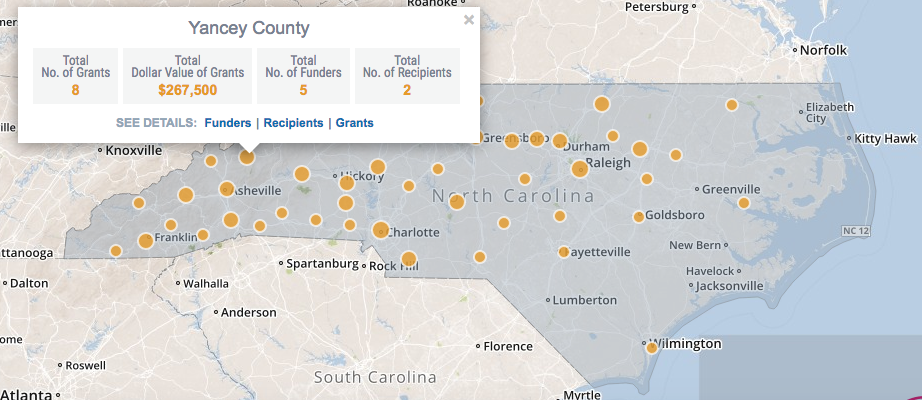 Below are views of the funders, recipients and grants tabs: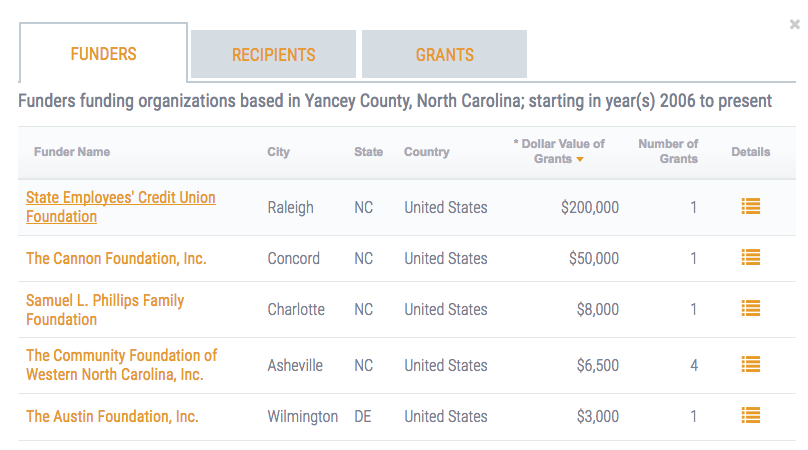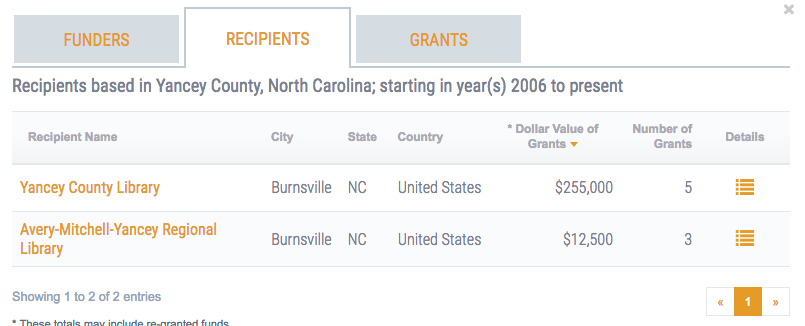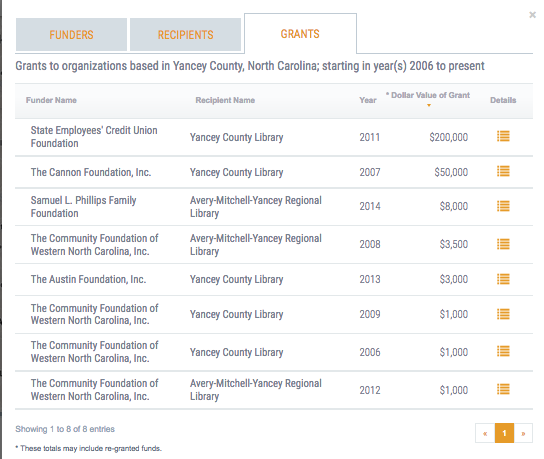 The data tool allows several types of demographic data to be overlaid on the map.  Below is an example with per capita income displayed: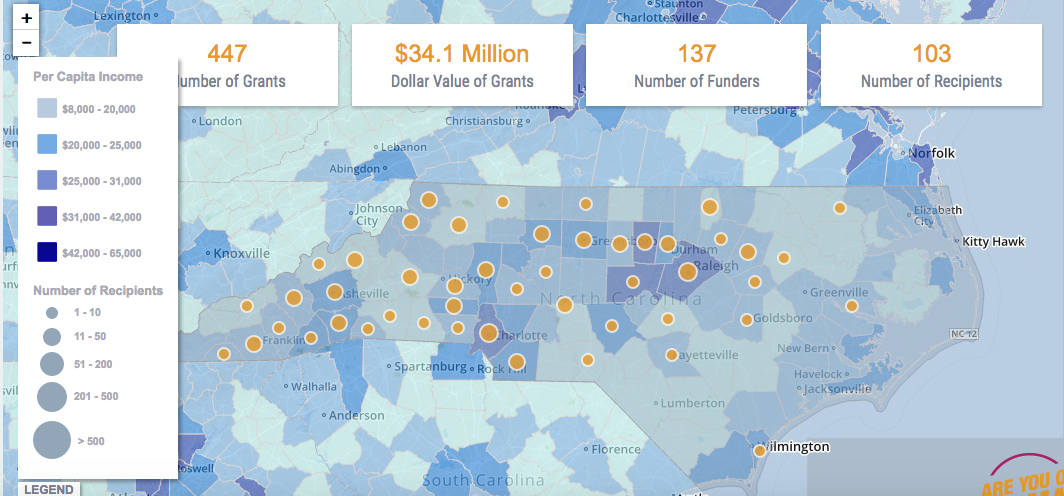 That data in this tool is compiled from funding organization reports, Internal Revenue filings and other public sources and includes information from 2006 to present. It is important to note that data from the last two years may be incomplete due to requirements for reporting grant funds to the Internal Revenue Service.