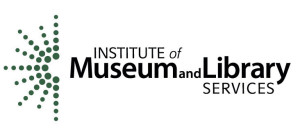 The Institute for Museum and Library Services (IMLS) is now accepting applications for the second cycle of the FY 2018 National Leadership Grants for Libraries (NLG-L) and Laura Bush 21st Century Librarian Program (LB21). Applicants have until Feb. 1, 2018, to submit their two-page preliminary proposals. If approved, they will be invited to submit the full proposal by June 8, 2018.
The NLG-L program invests in projects that address challenges faced by the library and archive fields and generate results such as new tools, research findings or models that can be widely used. The LB21 program supports professional development and training projects for libraries and archives.
Don't miss the informational webinars about the grants on Dec. 12 and Dec. 14. Staff from IMLS will be available to answer questions from potential applicants.
Click here for more information.