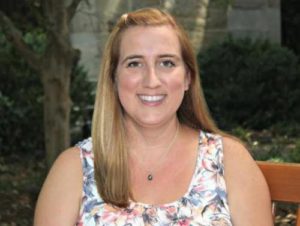 We're excited to announce that Catherine Prince has been promoted to the Federal Programs Consultant position for Library Development.
Many of you already know Catherine through the NC Cardinal program. Catherine joined the NC Cardinal team in November of 2015 and quickly became an expert on administering Evergreen. She has led several crucial projects that had huge impacts on NC Cardinal, including consolidation projects and library migrations.  She has proven to be an invaluable member of the LD team. Catherine comes to this new position with 6 years of accounting and budget experience and 10 years of customer service experience.
While NC Cardinal will miss Catherine, we are pleased to keep her within Library Development.  Catherine's first day as the Federal Programs Consultant will be on February 1st.