Tanya Prokrym, Section Chief
Phone: 919-807-7415; E-mail: tanya.prokrym@ncdcr.gov
The Chief of Library Development manages and coordinates the programs, resources, and services the section provides to North Carolina libraries. This position is responsible for directing and supporting the work of the library consultants and for providing statewide leadership in the library community.
Consultants
See consultants' library assignments.
Vacant, Consultant for Public Library Management, North Carolina Center for the Book
The Consultant for Public Library Management consults with public libraries on management and intellectual freedom issues, provides training for library trustees and directors, and manages the Public Librarian Certification program. The Director of the North Carolina Center for the Book consults with Friends of the Library groups statewide and serves as State Library liaison to the statewide organization, Friends of North Carolina Public Libraries. This position also develops and coordinates collaborative projects of the statewide community of the book to focus public interest on books, reading, libraries, and the literary heritage of the state.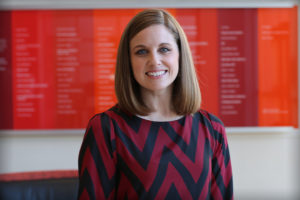 Lauren Clossey, Continuing Education Consultant
Phone: 919-807-7416; E-mail: lauren.clossey@ncdcr.gov
The Continuing Education Consultant develops and manages a statewide continuing education program to enhance the skills and knowledge of North Carolina library staff and promote equitable, quality library service to all North Carolinians. Continuing education opportunities offered by the State Library include both in-person and blended learning activities.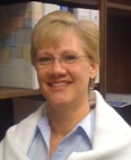 Raye Oldham, Federal Programs Consultant
Phone: 919-807-7423; E-mail: raye.oldham@ncdcr.gov
The Consultant for Federal Programs manages North Carolina's Library Services and Technology Act (LSTA) program. This program provides activities and grants supported by federally appropriated LSTA funds that benefit all types of libraries and their users statewide.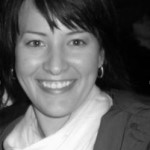 Amanda Johnson, Data Analysis & Communications Consultant
Phone: 919-807-7421; E-mail: amanda.johnson@ncdcr.gov
The Data Analysis and Communications Consultant supports North Carolina librarians on issues related to data analysis, data presentation, evaluation and assessment, and survey design, communications, and advocacy. This position also serves as the State Data Coordinator for the Annual Statistical Report of North Carolina Public Libraries.
Jeffrey Hamilton, Technology Consultant
Phone: 919-807-7417; E-mail: jeffrey.hamilton@ncdcr.gov
The Technology Consultant assists libraries with the federal E-Rate program and in integrating electronic networks and information resources into their services. This position also monitors and supports trends in technologies in libraries, such as social/collaborative online tools and mobile technologies.
Vacant, Youth Services Consultant
The Consultant for Youth Services coordinates statewide programs and initiatives focusing on library services to children and teens, such as the Summer Reading Program for children. This position works collaboratively with organizations statewide and nationally to identify, develop, and implement projects and programs for children and teens.
Benjamin Murphy, NC Cardinal Program Manager
Phone: 919-807-7424; E-mail: benjamin.murphy@ncdcr.gov
The NC Cardinal Program Manager provides strategic leadership and management for the development and implementation of NC Cardinal, a public library shared catalog and statewide library card project. The position also acts in an advisory role for consortium-wide circulation and cataloging initiatives.
Johnnie Pippin , NC Cardinal Consultant
Phone: 919-807-7408; E-mail: johnnie.pippin@ncdcr.gov
The NC Cardinal Consultant facilitates, streamlines, and implements resource sharing processes and procedures to improve NC Cardinal's statewide delivery of shared materials. The position also leverages resources by developing and implementing evaluative tools for the NC Cardinal program, coordinates incoming library migration projects, and promotes general consortium communications.
April Durrence, NC Cardinal Support Specialist
Phone: 919-807-7420; E-mail: april.durrence@ncdcr.gov
The NC Cardinal Support Specialist works with public library staff to answer support questions, investigate and resolve daily operational problems and prepares reports to support library operations. The Support Special is responsible for content development, instructional design and training delivery for public library staff as well as coordinating the NC Cardinal circulation committee.
Catherine Prince, NC Cardinal
Phone: 919-807-7426 Email: catherine.prince@ncdcr.gov