The North Carolina County of the Week June 7 – June 13, 2015 is Anson County, North Carolina!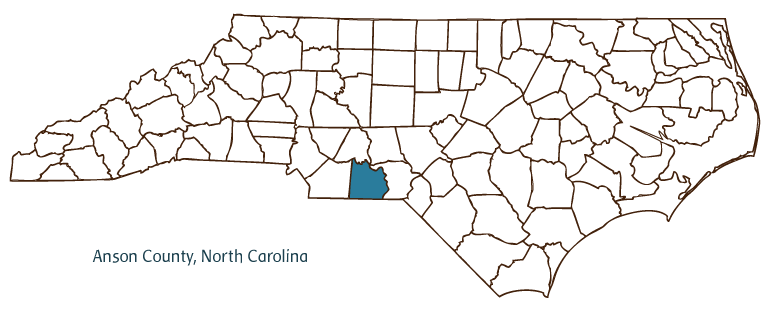 Anson County was formed in 1750 and located along the South Carolina border.  The county is named after George Lord Anson (1697-1762), then First Lord of the British Admiralty.
For more information on this county on the NC/SC border, follow us on Facebook and Twitter. Join the conversation by using hash tag #nccotw. Be sure to also check out our Pinterest board for Anson County where we'll showcase a range of historic images!
Stay with us this week for snapshots of the people, history, culture,  geography, and natural heritage of Warren County.
We'll highlight the documentary history and collections of the Government & Heritage Library, our sister agencies in the Department of Cultural Resources, and other heritage institutions throughout the state.
Follow us on Facebook and Twitter and join in the conversation by using the hashtag #nccotw.
Facebook: http://www.facebook.com/ncghl
Pinterest: https://www.pinterest.com/ncghl/anson-county-nc/
Twitter: http://www.twitter.com/ncpedia